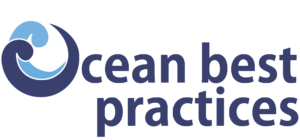 EuroGOOS operates within the framework of the Global Ocean Observing System (GOOS) of the UNESCO's Intergovernmental Oceanographic Commission, IOC. The GOOS 2030 strategy underpins the implementation of the full GOOS scope spanning operational services, ocean ecosystem health and climate.
Since its establishment in 1994, EuroGOOS has been promoting best practices as an essential component to its activities to ensure there is consistency in the information that is collected and that the best available practices are followed across the ocean observing value chain, as set out in the Framework for Ocean Observing.
Through the implementation and establishment of best practices, the EuroGOOS community ascertains there is reproducibility in their science and interoperability across disciplines and datasets by standardizing methods and data collection. EuroGOOS Best Practices also enable knowledge transfer and capacity building beyond the European community.
EuroGOOS methods and best practices are available through the IOC Ocean Best Practice system – an open-access and sustained digital repository of community best practices. By making our methods and practices openly available, discoverable and accessible, we are enabling the broader ocean observing community to access, use and review our methods, helping us improve and refine them. The Ocean Best Practices system can also facilitate an endorsement process for our best practices if deemed necessary.
You can find the EuroGOOS collection of best practices here.