The Hellenic Centre for Marine Research (HCMR) aims to carry out scientific and technological research, and experimental development, dissemination and implementation of produced results, especially in the fields of study and protection of the hydrosphere, its organisms, its interface with the atmosphere, the coast and the sea bottom, the physical, chemical, biological and geological conditions that prevail and regulate the above mentioned systems with:
a) the production of products and supply of services
b) the support of decision-making concerning the general public, the economy and culture
c) their economical exploitation either by the HCMR and/or by its employees or by third parties.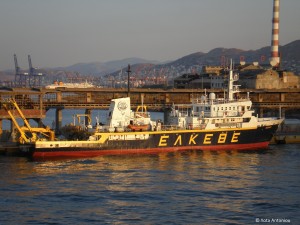 HCMR's fleet consists of the Research Vessels R/V Aegaeo and F/R Filia and the Underwater Vehicles Thetis (submersible), ROV Max Rover and ROV Super Achilles.
The Institute of Oceanography is the only Institute in Greece that conducts multidisciplinary, physical, chemical, biological and geological, marine and coastal research. This research is accomplished through field measurements, analysis and field and laboratory experiments and through the study of characteristics and processes in the marine environment, at the ocean bottom, in the solid earth underneath the seafloor, the atmosphere and land.
The Institute operates POSEIDON, the monitoring and forecasting system for the Greek seas. Watch the video about POSEIDON here.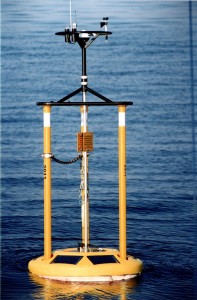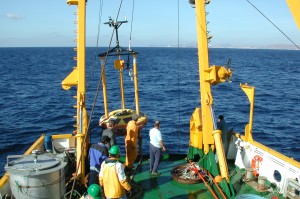 From top left and clockwise: Argo float deployment in the Ionian (HCMR/Y.Issaris); SEAWATCH buoy deployment & SEAWATCH buoy at work (HCMR).