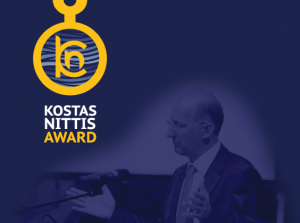 The Kostas Nittis Medal is awarded annually by EuroGOOS to early-career marine scientists for outstanding contributions to the operational oceanography and broader ocean observing fields. The medal is accompanied by a € 3,000 grant to support the participation of young researchers and marine professionals in scientific conferences and events or publishing in open access journals. Successful applicants will have the opportunity to present their work at international conferences and events, expand their professional networks, and reach out to potential research partners and future employers. The Kostas Nittis Medal was established in memory of EuroGOOS Secretary General and strategic leader Dr. Kostas Nittis (1964-2014).
Eligibility
The call was open to all marine students younger than 30 years old on the day of the nomination deadline, and carrying out innovative work at a Master of Science or Ph.D. level in the areas of climate change, marine safety, ecosystems and ocean health, or operational oceanography. 
Evaluation and award
The evaluation criteria include the quality of the research conducted by the candidate, its relevance and expected impact, the soundness and clarity of the plan to use funding, as well as the potential impact of the award on the research projects in which the candidate is currently involved.
The award ceremony takes place at an important stakeholder event in Europe. This year will be held during the 10th Anniversary of the EuroGOOS International Conference in Galway, Ireland (Call for abstracts is now open here). Previous Kostas Nittis Medal awards took place at the European Maritime Day, the EuroGOOS General Assembly, the GEO Blue Planet Symposium, and the kick-off meeting of the Horizon 2020 EuroSea project.
Discover below a presentation of the winners of the Kostas Nittis Award and read more about its impact on the research work and career goals: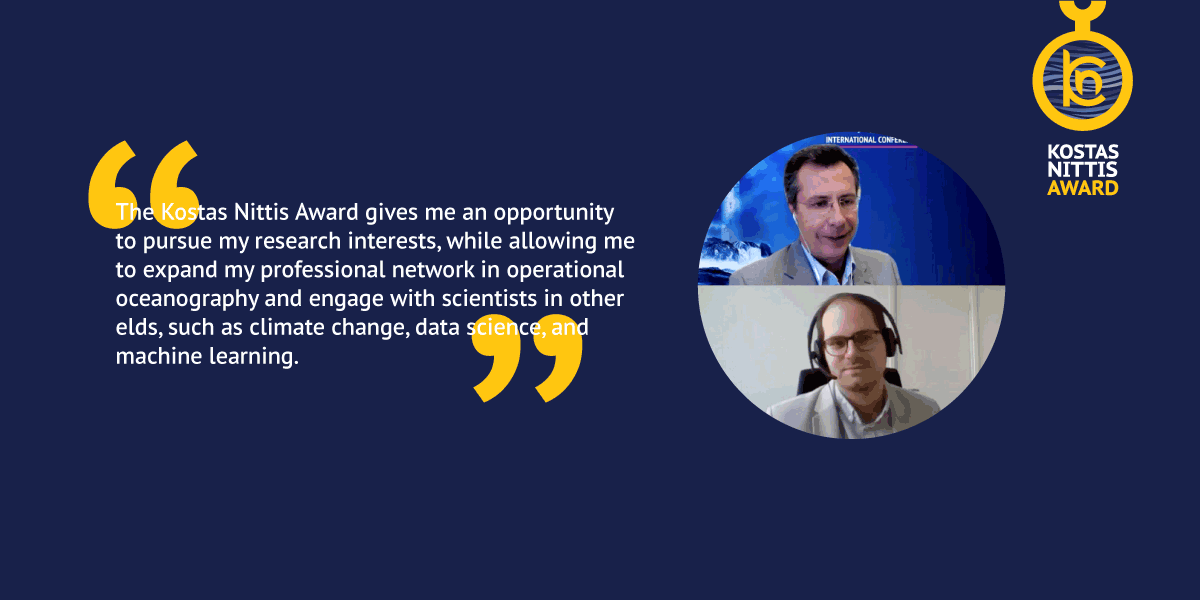 Slide 1
Winner of the 2022 edition
Slide 1
Winner of the 2018 edition
Slide 1
Winner of the 2017 edition
Slide 1
Winner of the 2016 edition
Slide 1
Winner of the 2015 edition
Slide 1
Winner of the 2021 edition