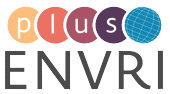 EU H2020 ENVRI Plus, May 2015-July 2019
ENVRI Plus aims to provide common solutions to shared challenges for European Environmental and Earth System Research Infrastructures (RIs) in their efforts to deliver new services for science and society. The project brings together existing infrustructure networks and projects together with technical specialist partners to create a more coherent, interdisciplinary and interoperable cluster of environmental research infrastructures across Europe.
Research infrustructures provide key tools for the researchers to address specific challenges within their own scientific fields. However, to tackle the grand societal challenges, collaboration across disciplines is necessary. ENVRI Plus aims to contribute to a multidisciplinary Earth system science across the traditional scientific fields. Such cooperation will help avoiding fragmentation and duplication of efforts and make the European RI products easier to access.
EuroGOOS is partner in the marine domain of the project, along with SeaDataNet, EuroFLEETS 2, FixO3, ESONET, JERICO Next and Euro-Argo. In addition, EuroGOOS Secretary General Glenn Nolan is member of the ENVRI Board of European Environmental Research Infrustructures (BEERi), the project's advisory panel set up to give direct guidance to the project management.