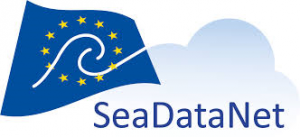 EU H2020 SeaDataCloud, November 2016-October 2020
The SeaDataCloud project works to advance SeaDataNet services and increase their usage adopting cloud and high-performance computing technology. More users will be engaged and for longer sessions by including advanced services in a virtual research environment. Researchers will be empowered with a collection of services and tools tailored to their needs and enabling generation of added-value products. Data concern the wide range of in situ observations and remote sensing data. To have access to the latest cloud technology and facilities SeaDataNet will cooperate with EUDAT, a network of computing infrastructures that develop and operate a common framework for managing scientific data across Europe. SeaDataCloud will improve services to users and data providers, optimise connecting data centres and streams, and interoperate with other European and international networks.
SeaDataNet is a pan-European infrastructure set up and operated for managing marine and ocean data in cooperation with National Oceanographic Data Centres and data focal points in 34 countries bordering the European seas. Over 100 marine data centres are connected and provide discovery and access to data resources for all European researchers.
In the SeaDataCloud project of SeaDataNet, EuroGOOS facilitates coordination between regional and international organizations, programmes and networks helping unlock available data and ensure their integration in the cloud. EuroGOOS also sits on the Advisory Board of the project.