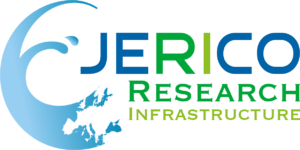 The JERICO-S3 project, titled Marine coastal observatories, facilities, expertise and data for Europe, officially started on 1 February 2020 and held its kick-off meeting in San Sebastien on 17-21 February. The JERICO  Research Infrastructure is a long-term framework providing high-quality marine data, expertise and infrastructures for Europe's coastal seas. The data are multidisciplinary, standardized, quality controlled, sustained, interoperable and free to access and use.
JERICO-S3's vision is to improve and innovate the cooperation in coastal observatories in Europe by implementing the coastal part of a European Ocean Observing System, to cooperate with other European initiatives as ESFRI (Euro-ARGO, EMSO, EMBRC), Integrated Infrastructures (FixO3 etc.), Ocean of Tomorrow sensors innovation project (SenseNET, NEXOS), the emerging European biological network (EMBRC) and EMODnet to contribute to provide services to the research community and the society.
Integrated regional sites will be developed at five locations while pilot super sites will be tested in Finland, North West Mediterranean, North Sea/English Channel, and Cretan Sea. Monitoring strategies will be developed for both regional sites and super sites in the early stages of the project. Transnational access to research infrastructures is a major theme of JERICO-S3 with three access calls planned in months 8, 18 and 30 of the project.
EuroGOOS is involved in the sustainability activity in JERICO-S3 (Work Package 9) looking at governance, user strategy and funding. 
Discover the JERICO-S3 website here.