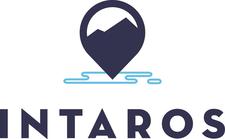 EU H2020 INTAROS, December 2016-November 2021
The INTegrated ARctic Observation System (INTAROS) is a five-year European Commission project aiming to help build an efficient integrated Arctic Observation System (iAOS) by extending, improving and unifying existing systems in the different regions of the Arctic.
The Arctic environment is changing significantly. The observed higher air and sea temperatures cause changes in atmospheric and ocean circulation, thinning sea ice, and thawing permafrost. The implications of those shifts are both reginal and global. The effects of the warming Arctic bring extreme weather, sea level change, coastal erosion, natural hazards and ecosystem changes. Those changes do not only impact on the environment, but also threaten people´s living conditions in the Arctic.
While the environmental changes and the resulting threats are great, the economic exploitation in the Arctic is increasing. The exploitation of living and non-living resources, maritime transport and industrial exploration are expected to impact on the vulnerable environment and communities in the Arctic.
Sustainable development in the Arctic requires a sustainable collection of data and a build-up of knowledge on its climate and environment. To address these challenges an integrated pan-Arctic observation system is needed. Satellite earth observation data, especially through meteorological missions and the Copernicus programme, has secured long-term funding and is therefore relative sustainable. However, most of the in water (in situ) data collected in the Arctic are funded by research projects with duration of a few years and are therefore not necessarily sustainable.
The INTAROS project is coordinated by the Nansen Environmental and Remote Sensing Center (NERSC) in Bergen, Norway, with Professor Stein Sandven (chair of the EuroGOOS Arctic ROOS) leading the work. INTAROS is one of four EU projects focusing on the Arctic and it contributes to the implementation of EU Arctic Strategy. INTAROS brings together expertise from 49 partner organisations in 20 different countries in Europe, North America and Asia with the long-­term goal to implement an integrated sustainable Arctic Observation System for future generations.
EuroGOOS is partner in the project responsible for delivering recommendations on the system requirements (through an interface with stakeholders spanning science, policy and industry), developing a business case and an economic benefits analysis, and contributing to the international OceanObs conference 2019.
Further information is available on the project's website